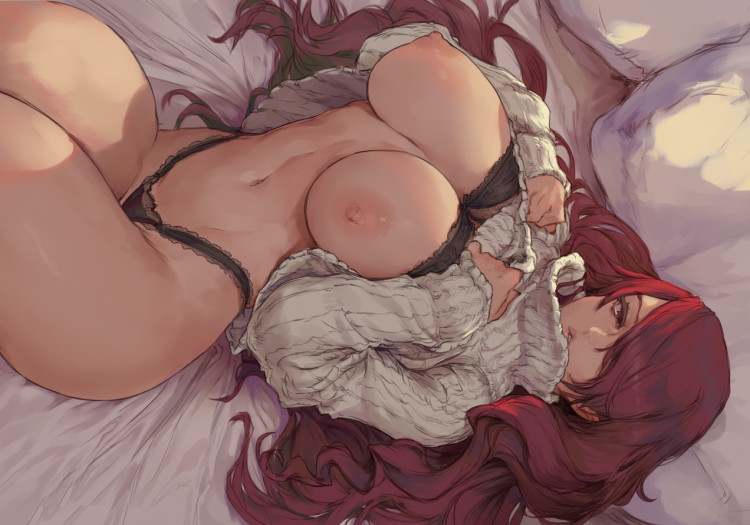 Persona 3 Reload Sparks Boob Physics Debate
With each full moon that passes we grow another month closer to the highly anticipated remake of Persona 3. I know I'm ready to jump back into the Dark Hour and see what all this new retelling has to offer. Atlus has been releasing character trailers one by one of the main cast as we approach the release date, but the latest one featuring Mitsuru Kirijo caused a bit of a debate. Moreso, user ScrambledFaz on Twitter caused the debate when they posted a short clip highlighting the slight boob jiggle physics that Mitsuru shows off during one of her attack animations. You can click below to see the full clip and the discourse.

Let me be clear, most people were chill with this. I'd say it's safe to tally up about ⅔ of the response comments to be either in support or jokingly neutral about it, with a small ⅓ of the replies dogging on the game for still including such lewd concepts and attacking Japanese developers. Personally I didn't even notice the damn boob jiggle until I focused my full attention on the clip for a couple of watch throughs, and it doesn't bother me at all. I do think that incessant bouncing looks ridiculous and for a serious game it would detract from the experience. How am I supposed to be sad for Yumiko getting hurt when her boobs are jiggling around faster than jello sitting on a vibrator? In this instance though I don't think it's done to a level that would break anyone's immersion. At most it would remind me that there's some quality Mitsuru porn out there and perhaps it's time to revisit some of those pieces.

Boob physics have been a long debated aspect from Japanese games, and I have no doubt this won't be the last time some folks get into it in the comments over the idea. Some people seem to hate even the slightest bit of movement arguing it oversexualizes a character, while others don't mind if the boobs are rocketing off each other with every step. In this case where it's executed pretty moderately, I have no qualms about it whatsoever. Are you planning to play Persona 3? Do you think these physics are ridiculous or completely acceptable? Are you ready for P3 to see a huge boost in porn content once again? Grab your evoker, blast yourself in the head, and summon your big-breasted Persona in the comments below!