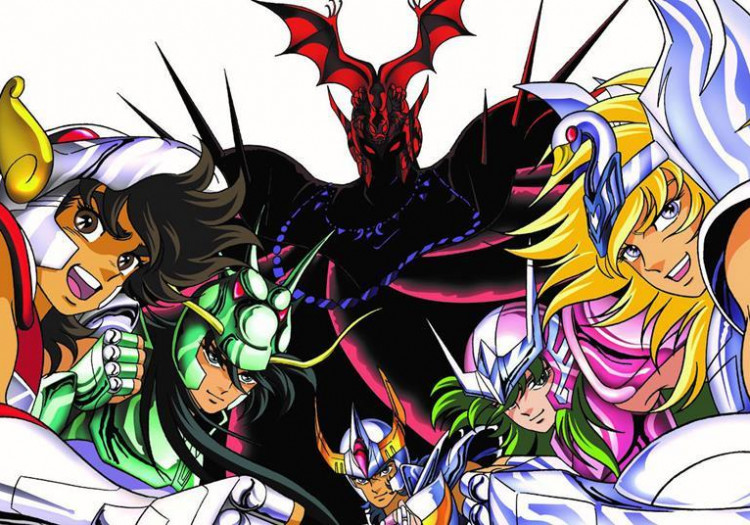 Could Saint Seiya Be the Next Big Hollywood Franchise?
It's been almost a year since Toei and Sony Pictures revealed the cast for their upcoming live-action adaptation of the classic 80s manga/anime Saint Seiya, also known as Knights of the Zodiac. Things have been pretty quiet on that front until now, and it seems they have big plans for it as a franchise.
San Diego Comic Con a few days ago revealed a first look at the movie in the form of behind-the-scenes footage of the stars training for some of the action scenes. Lead actor Mackenyu is the son of martial arts movie legend Sonny Chiba, so good fight scenes must be in his blood. You can also catch Sean Bean looking snazzy in a suit as Kiddo, and Bond girl Famke Janssen is still hot in her late 50s. The stunt and fight coordinator is Jackie Chan Stunt Team alumnus Andy Cheng, who coordinated the fight scenes in Shang Chi and the Legend of Ten Rings. Definitely a good sign that this movie could have half decent fights rather than the standard CGI lightshow most major movies go for these days.
The movie isn't set to be released until next year, but it's already being described as an origin story meant to kick off a much larger franchise. In an interview with Variety, Toei Animation producer Yoshi Ikezawa gives some backstory on the project which includes the bombshell that they're planning on "six movies as a package." There are 28 volumes of manga for them to draw on, but planning six movies before the first has even been released rarely works well, especially in today's age where Marvel and their infinite backlog of characters and stories dominate the cinematic landscape and every other studio is struggling to keep up.
It'll have to be pretty damn good to sustain enough audience interest for six whole movies. Do you think Knights of the Zodiac can do it or will this be as stillborn as the Universal's Dark Universe? Let us know below!