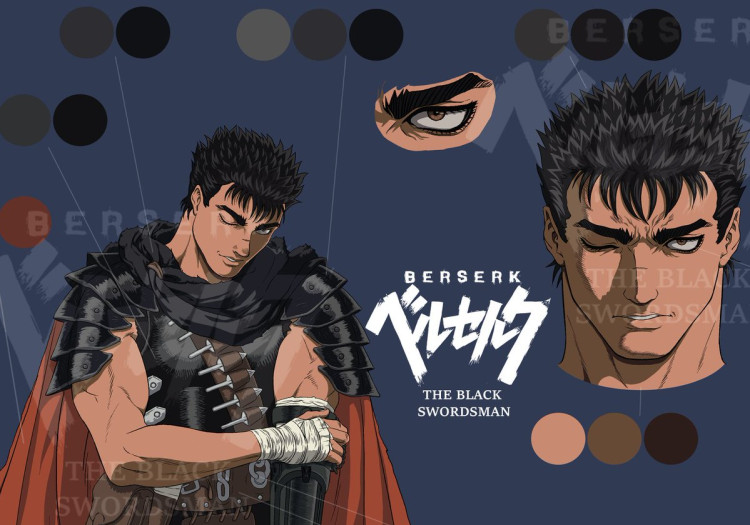 Berserk Could be Getting its Greatest Adaptation Yet
Ever since the tragic death of Kentaro Miura in 2021, it felt like Berserk would never be given the anime it deserves. Even if the manga is being continued by Miura's friend and fellow mangaka Kouji Mori based on his notes, the series' legacy as far as anime is concerned has been lacking. The 1997 series was promising, but mainly covered the Golden Age arc (and a tiny bit of the Black Swordsman arc) and removed several plot threads and characters. The 2012 movie trilogy also covered the Golden Age arc a little closer to the manga, but still had its share of changes plus a load of unecessary CGI. Then there's the dreaded 2016 series, which finally went beyond the Golden Age arc but had even worse CGI and other unpopular changes. 
Someone had to step up eventually to give the series a faithful adaptation, and that someone is a group of fans working together as Studio Eclypse. Berserk: The Black Swordsman promises to steer clear of the Golden Age arc, which everyone and their grandma knows by now. As the name suggests, it'll focus on the Black Swordsman arc with no censorship, and more importantly, no CGI. It'll be released in both English and Japanese dubs, complete with an epic original score. Here's the teaser trailer:
Before this, Studio Eclypse were known for a pretty impressive Attack on Titan fan animation that earned them a few fans. A few months ago, they tweeted a poll asking followers what their next project should be: an original anime project, or something based on either Vagabond, Fire Punch, or Berserk. No prizes for guessing which one won.
As a huge Berserk fan, this all sounds great on paper, and I'm excited to see if it'll turn out as good as it sounds. There are no release dates set just yet, so be sure to follow Studio Eclypse on Twitter for the latest updates, or Patreon for exclusive behind-the-scenes info.
Are you guys also hyped for Berserk: The Black Swordsman? Do you think it'll finally do justice to the series like the previous adaptations never did? Sound off below!