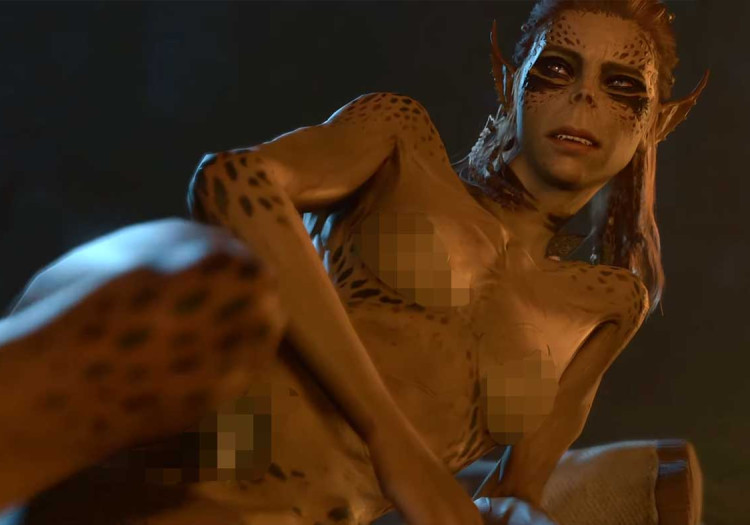 Baldur's Gate 3 Censored in Japan
We often hear about Japanese games being censored in the baka western hemisphere, but sometimes the tables get turned. People here have been enjoying Baldur's Gate 3 for months, but it hasn't been able to hit Japan yet. When it does, it'll be pretty different to the version we got.
CERO, the Japanese rating board, has much stricter standards when it comes to regulating violence and nudity on console games than most other rating boards. In light of this, regional publisher Spike Chunsoft have had to make a bunch of changes to the game to get it released in Japan. For starters, while the western version has the option to toggle nudity on or off, in Japan it'll be set to off by default with no option to change it. The option to torture prisoners in certain scenes has also been removed, and and gore will also be toned down. Sex scenes may still exist to some extent, even with characters being covered up, but will likely be trimmed down.
With all these changes, the game is eligible for a Z rating, the highest possible rating and the equivalent of a Mature or 18+ certification. These changes have so far only been confirmed for the PlayStation release. Even if they were implemented on the PC version, modders will always find a way to restore cut content. Hope Capcom don't find that out, though. 
I guess we'll see the full extent of the censorship when it releases in Japan on December 21, just in time for Christmas. What do you guys think? Are you glad we got the uncut version of a game for once and Japan is on the other end of censorship bullshit? Leave your thoughts below!